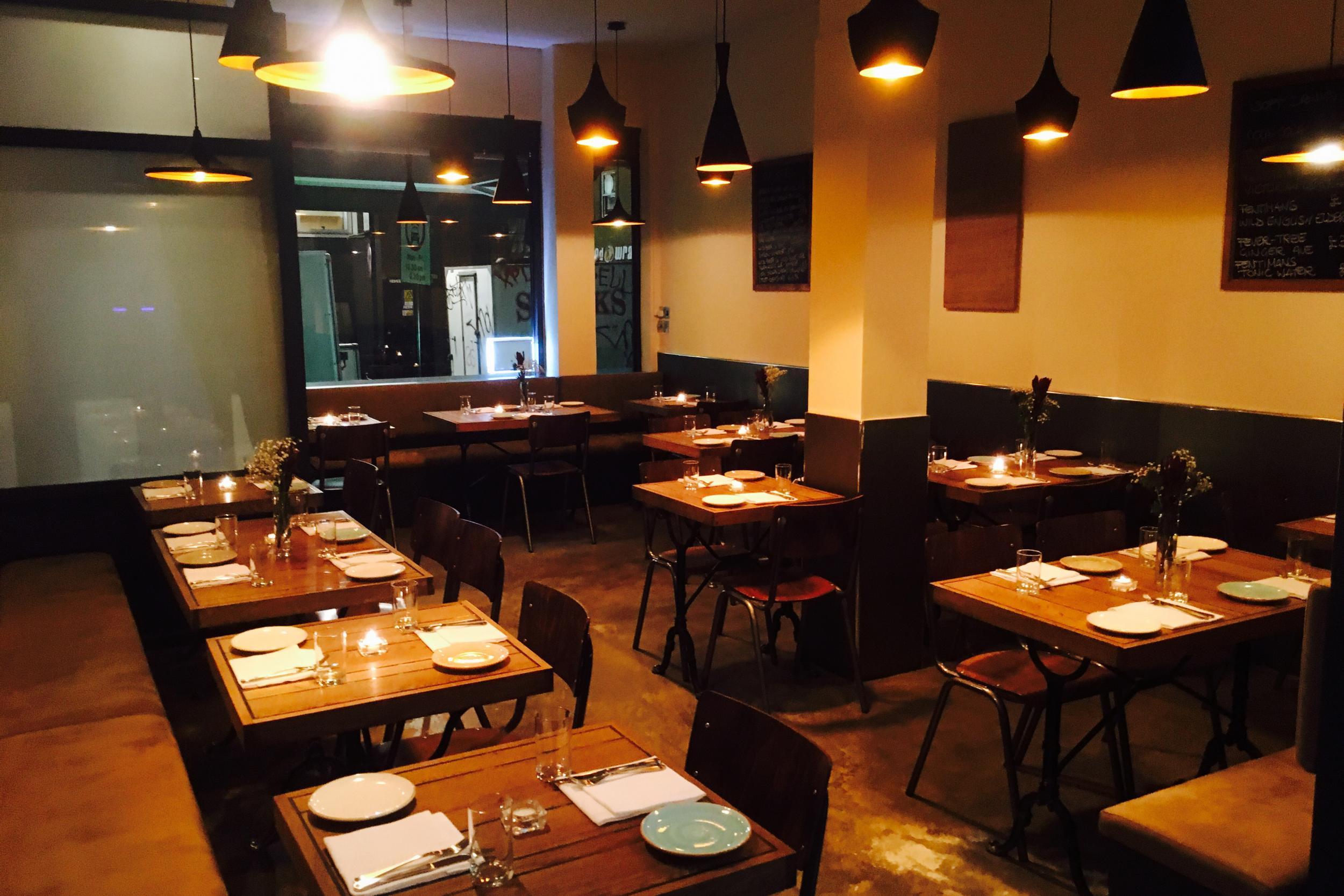 Anglo
Visit Date: 08/06/2017
Score: 39.5/50
Somewhat apt that we choose a patriotic sounding restaurant on the night of the snap election….. 'Anglo' certainly though didn't disappoint unlike the rest of the night's results… ahem I best try to leave the politics at home now!
With its Neon sign outside, somewhere in Farringdon, the restaurant was smart, professional, no thrills… dare I say Conservative, whilst being small and cosy. Then followed up by realising we had a taster menu and wine flight option…. I was already very impressed.
The five of us had been hugely looking forward to this night having all had a hectic several weeks since our last BTNDC. Babies, weddings, engagements, huge football matches had all meant that it was nearly 2 months since the last one…. unfortunately though DC had to drop out at the last minute….. called getting older I guess.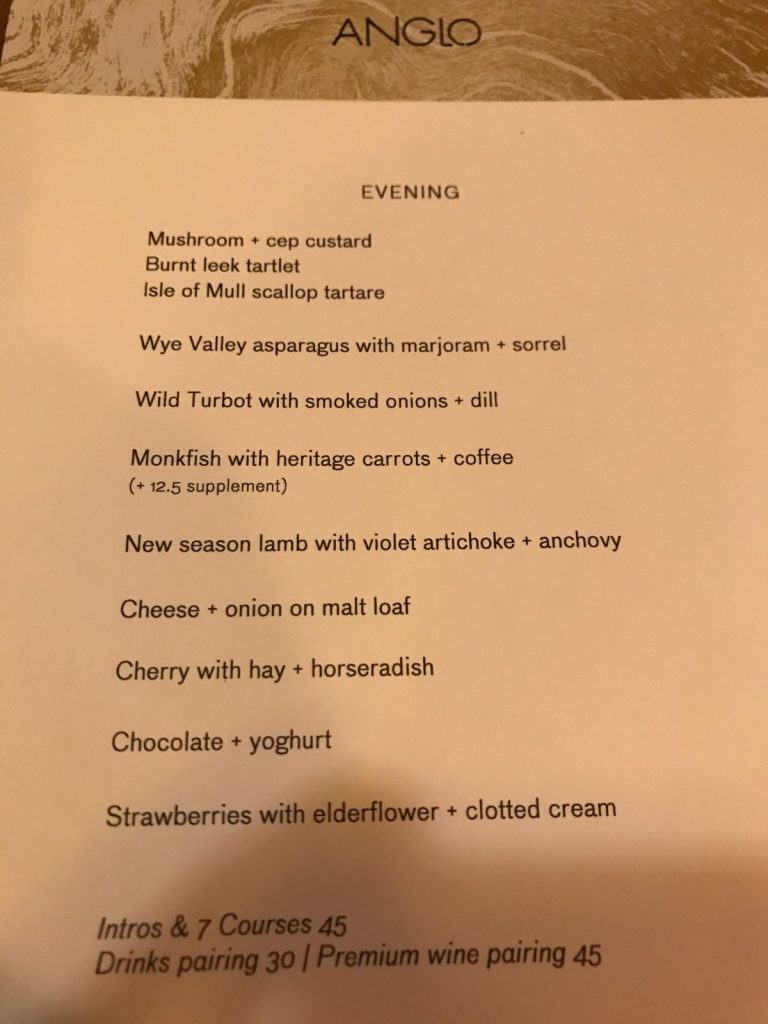 Whilst waiting for the terminally late Mit, we were delighted to see a British sparkling wine on the menu from good olde Tory, Brexit Hampshire… a delightful drop.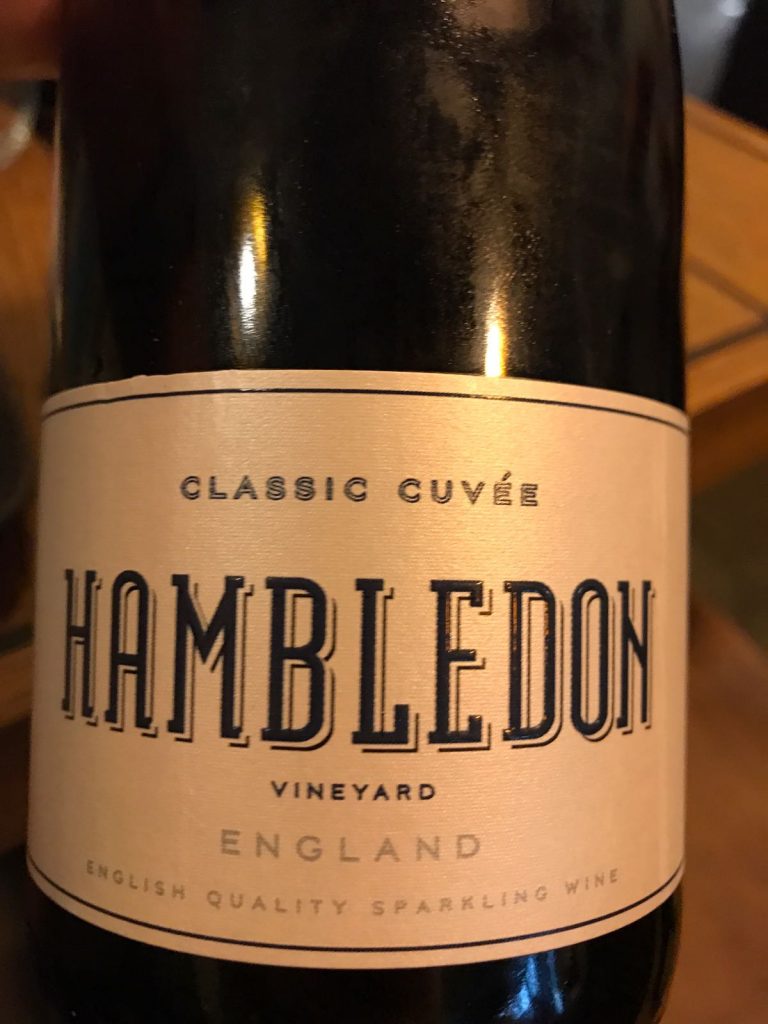 The wine menu was small but concise and had something for everyone.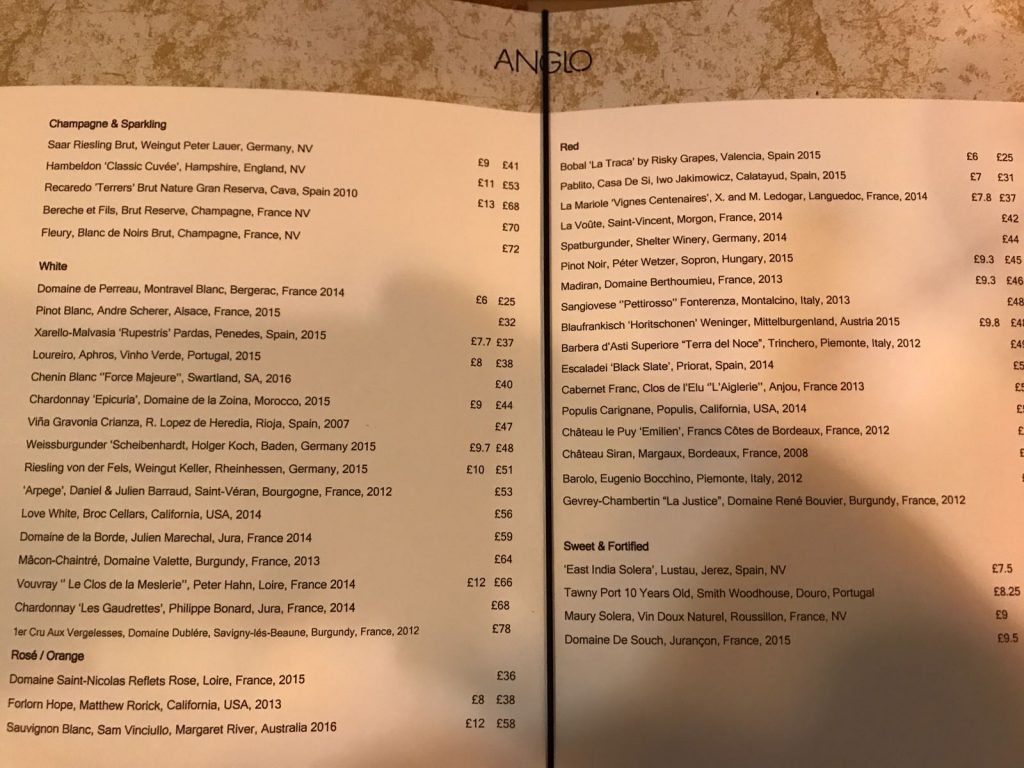 Onwards to the taster menu where the first three minor nibbles didn't come with matching wines…..
The Mushroom + Cep custard was very tasty whilst remaining delicate.
The Burnt Leek Tartlet was extraordinarily well received by the other three… completely up my street I didn't go wild for it like the others but still extremely nice. Aka a posh cheese and onion crisp.
At this point we were recommended by one of the staff, all of whom were polite, professional yet chatty, a Moroccan Chardonnay….. not my normal choice as to be honest I didn't even know wine came from North Africa, but it was a worthwhile try.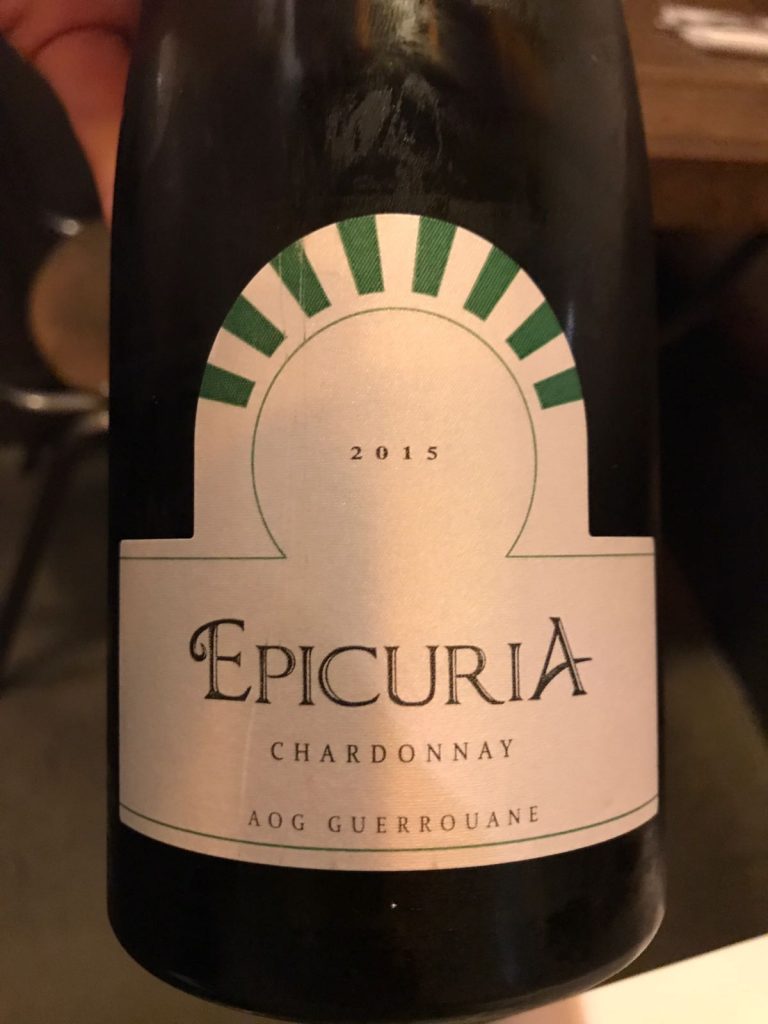 The Scallop Tartare was ok with a very tart jelly.
Mit had asked for a few swaps on his menu and was brought out a veggie option instead…. Apricot with pressed chicory which apparently went down very well.
Having jokingly warned the manager that bread and butter could make or break our scoring for the night; bread must be warm and the butter soft, we were brought out warm sour dough bread and soft yeast butter, with sea salt on hand…. 9 1/2 out of 10 for that. Very good. (10/10 was for South Lodge also including pink Himalayan salt and blank Hawaiian volcanic salt)
Next up was the Wye Valley Asparagus. The Marjoram added a really interesting kick. All beautifully cooked and presented. The 'croutons' adding a lovely crisp texture. Top marks.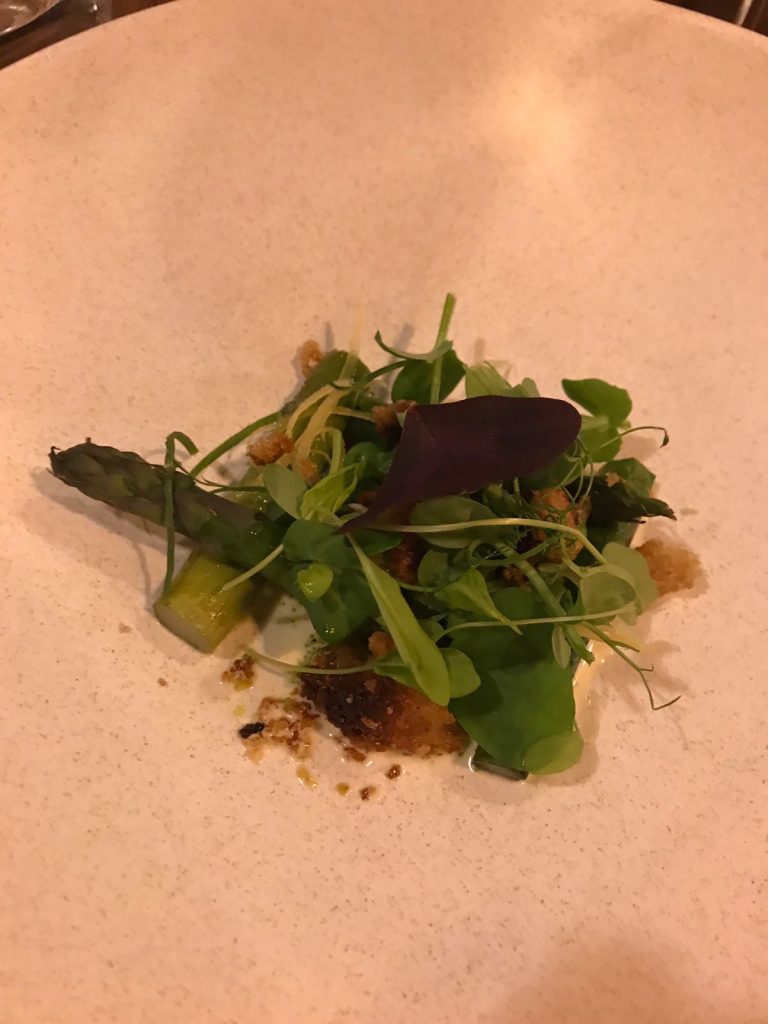 The Premium wine pairing working well too, a really tasty Vouvray.
Turbot with a dill reduction was next and was delightfully delicate. All went well albeit Bill wasn't happy having to interact with a bone!!
The Wine went well too. The Holger Koch from Baden although I then painfully learnt that the Baden wine region isn't near Baden itself!! One – One now between the sommelier and I having caught her out earlier.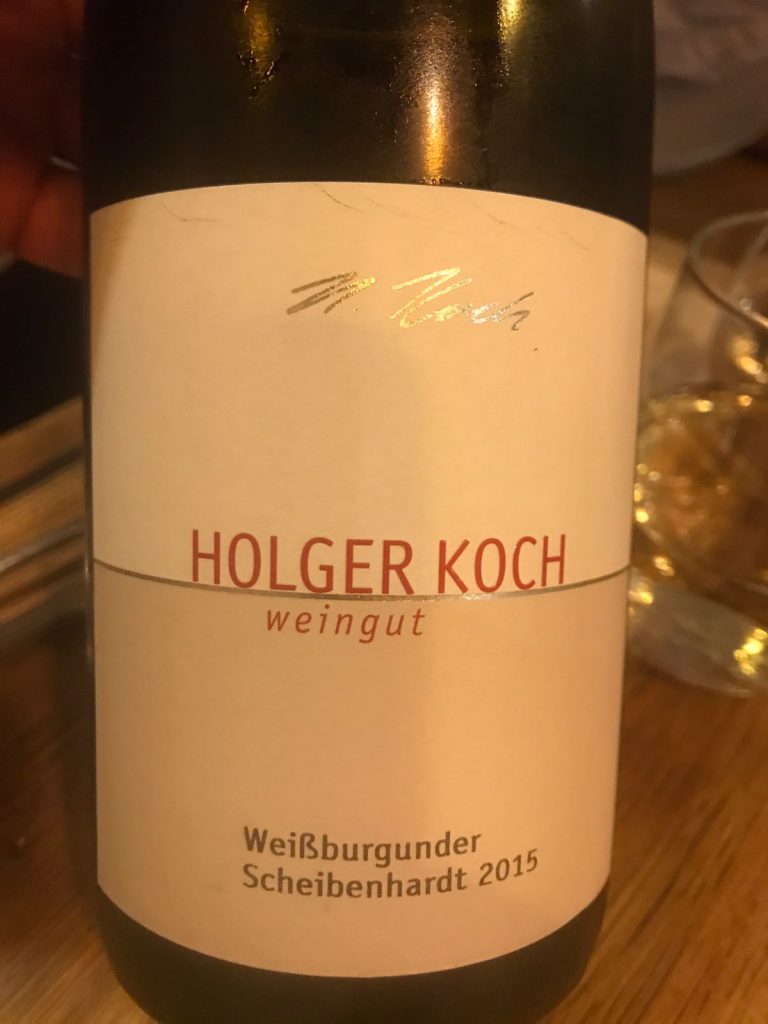 Again Mit had swapped his course for the veggie option…. a Mushroom Burrata with Pearl Barley…. so good that we all had it too as an extra in two courses time!…
As a supplement, a Monkfish course was on offer and of course with it being BTNDC we duly obliged, apart from our fish hating Mit! Arriving in a coffee glaze with carrots it duly delivered.
Another German wine pairing, a Riesling, complimented the dish again superbly, thoroughly enjoying its subtly oily aftertaste.
The three of us then indulged in Mits Burrata course, almost to his displeasure in having to share the experience with us! ….. Very good.
The Lamb course was again spot on although I can't stomach the sweetbread. Why!!?? A good shank or chop would be perfect!
Paired with a very tasty Austrian Red, the Sommelier definitely receiving a gold star for this matching Wine flight.
At this point, with several delightful wines having been gulped down we were like the exit poll predictions… in a downward spiral! Although I cannot help but think that our Mit had missed his calling in life…. face to face he would of had the fake opposition leader for breakfast…. which conveniently brings us onto the next course… 'Cheese on Toast' … possibly BC's favourite course.
Served normally with a sweet or fortified option, we all swapped for the sommelier's choice of wine instead….. an Australian Sauv Blanc which came gorgeously Orange and Cloudy.
Next a type of cleanser….. Cherry, horseradish powder and hay infused ice cream. Didn't go in my opinion but an interesting effort and combo.
Shortly followed by Chocolate and Yogurt… which was nice but maybe overwhelmed by basil.
Finally Strawberries with Elderflower and Clotted Cream. The Elderflower potentially too potent but the final dish to an extremely delicious menu.
There is no doubt that Anglo is a beautiful hidden gem…. super food, super service, for when you want a fab tasting experience without too much glitz and grandeur.
The only downer on the night was the morning after… like the country…. completely 'hung'over!
London
EC1N 8UH
02074301503