Spring & Somerset House
Visit Date: 23/03/2017
Score: 39/50
Say Somerset House to me before this and I'd have replied 'I hate ice skating'…. but now I'd reply 'a magnificent building with an elegant, classy, hidden gem of a restaurant'. Originally a palatial Royal house… the fact that more recently it had become the HQ of the inland revenue, the ambiance was a little tarnished!
A very unassuming entrance led us into the small reception / bar area, where we received a polite and friendly welcome. No neon lights or loud music here…. everything oozed class and had a delicate touch of finesse.
The four of us who were on time commandeered the majority of the bar stools and set about the cocktail list…. although small it was typically seasonal with 'Spring' obviously playing the leading role. An array of seasonal fruit juices was also on offer and sounded very tempting.
As we all sipped politely on our very pleasant choices we suddenly embarked on a game of ….'who was that?' I imagine the whole setting of the place led itself to be a popular haunt of a few celebs looking for a no fuss night out. The celeb in question is a famous English gentlemanly actor, with dare I say a more famous brother…, or not as we found out on google! It took us ten minutes to name him however!
Led through to our table we encountered our first faux pas of the evening…. a very wobbly table! 10 minutes, and some ingenious engineering with folded paper, later it was near enough! For such a clean, professional place the tables were a bit of an embarrassment. The chairs too. Petty perhaps but needs to be addressed.
In keeping with Brexit I ordered an English sparkling Rose. Extremely nice but note to self … Bill hates bubbles, especially pink ones apparently???
However post TableGate everyone became fascinated with the make of cutlery….. 'Global'…. definitely one of the finest brands. Plus one I guess there. Another plus one was the attentive and polite staff. Couldn't fault anyone despite our fussing over the table.
Avid readers of this blog would know that the meal begins with the bread and butter. Warm bread and soft butter with an array of salts is always a great start….. not here…. second faux pas.
We began in earnest with some small bites….
A plate of Speck! Similar to like Parma ham. Not bad.
Peas with pecorino canestrato di castle del monte….. Brand new in season….. Beautifully sweet with a lovely hard cheese….. Delicately very nice, which also conveniently describes the setting as we ate.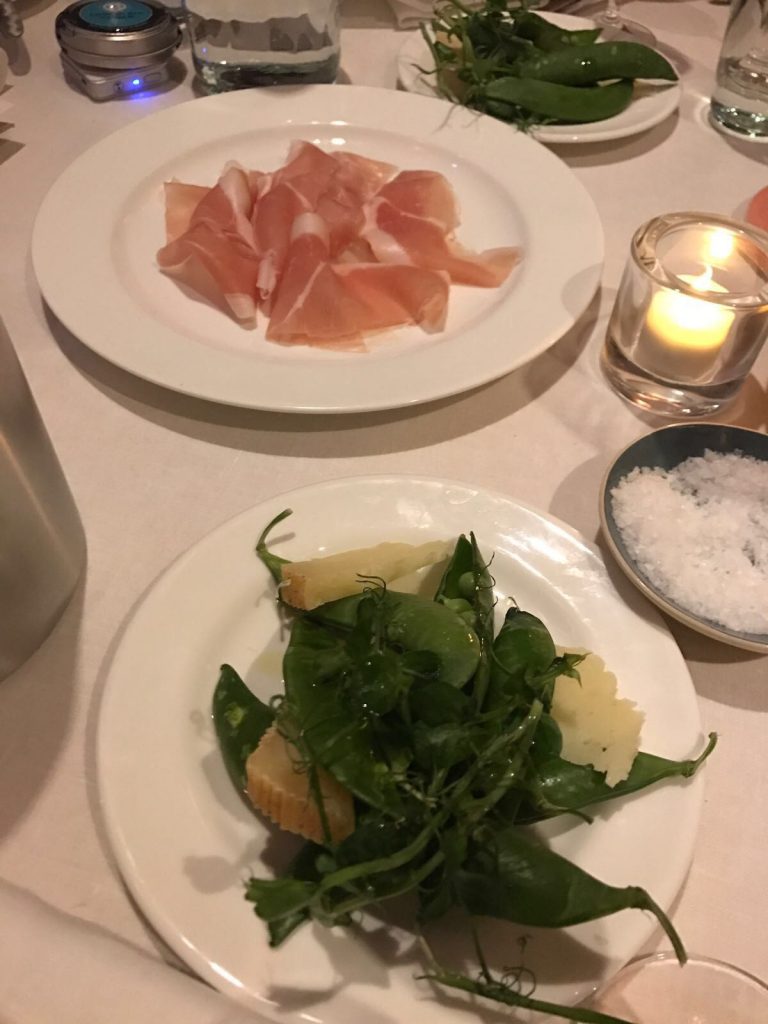 The menu continued with the theme of seasonal, locally sourced produce and looked appealing to everyone……
First was Crab Tagliolini with lemon and chilli. To be honest it was nice but I was left disappointed. I had hoped for more.
Bill had Scallops with Cauliflower Purée. Amazing apparently…. even best ever??
Also on the table was the Buffalo Mozzarella with various seasonal veg…. very nice, and the Beef Tartare with Jerusalem Artichoke….. again excellent with superb seasoning.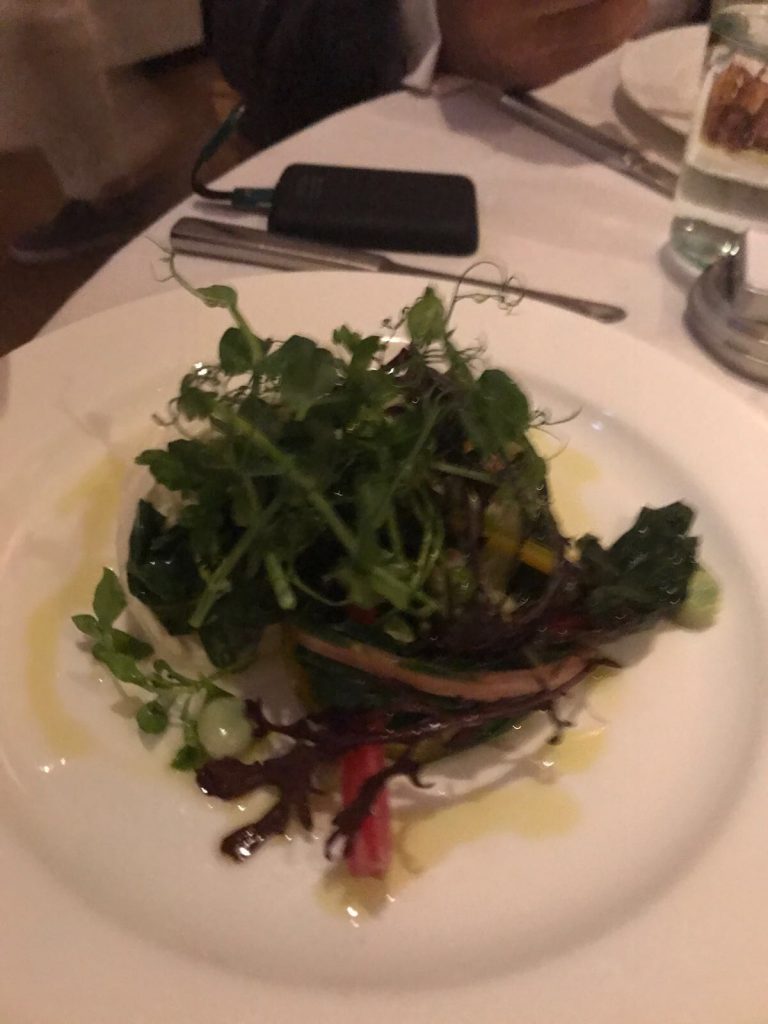 From the pretty solid wine list a Soave was ordered to follow the bubbles…. a change from our typical Sauv Blanc and quite well received.
Guinea Fowl with seasonal veg was again actually disappointing for me. I had so wished for the food to live up to the surroundings and service…. unfortunately not.
The Fillet of Beef with a Salsa Verde was enjoyed by everyone however.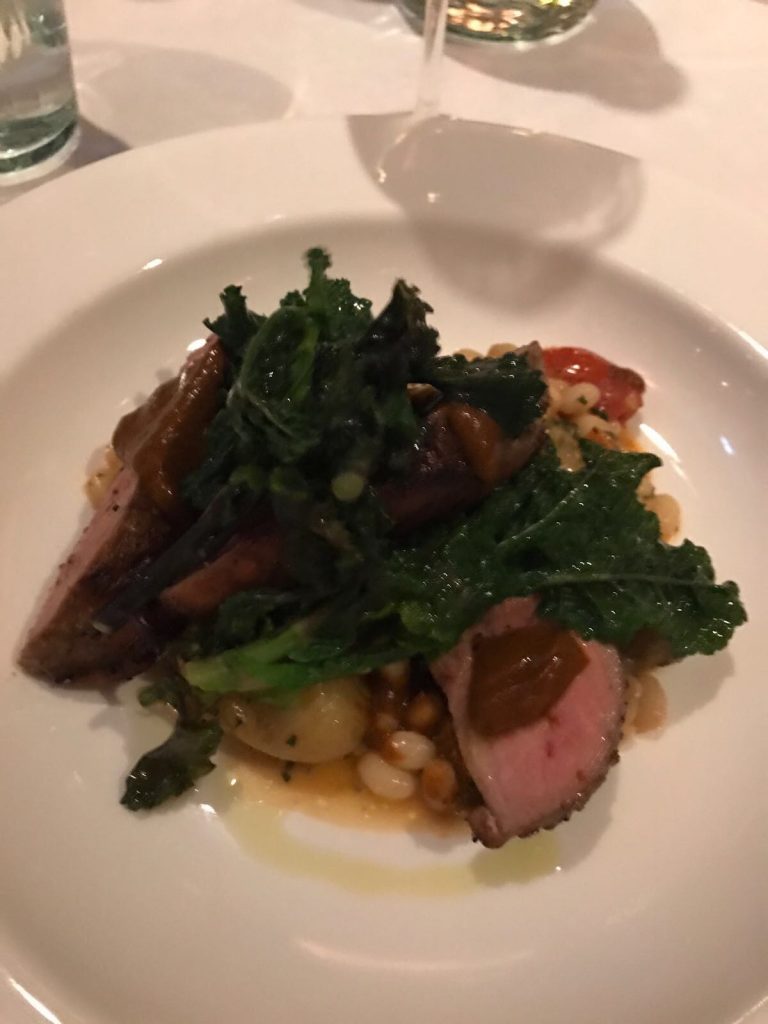 Karl opted for the Monkfish and Clams with roasted almonds, with rosemary and aioli.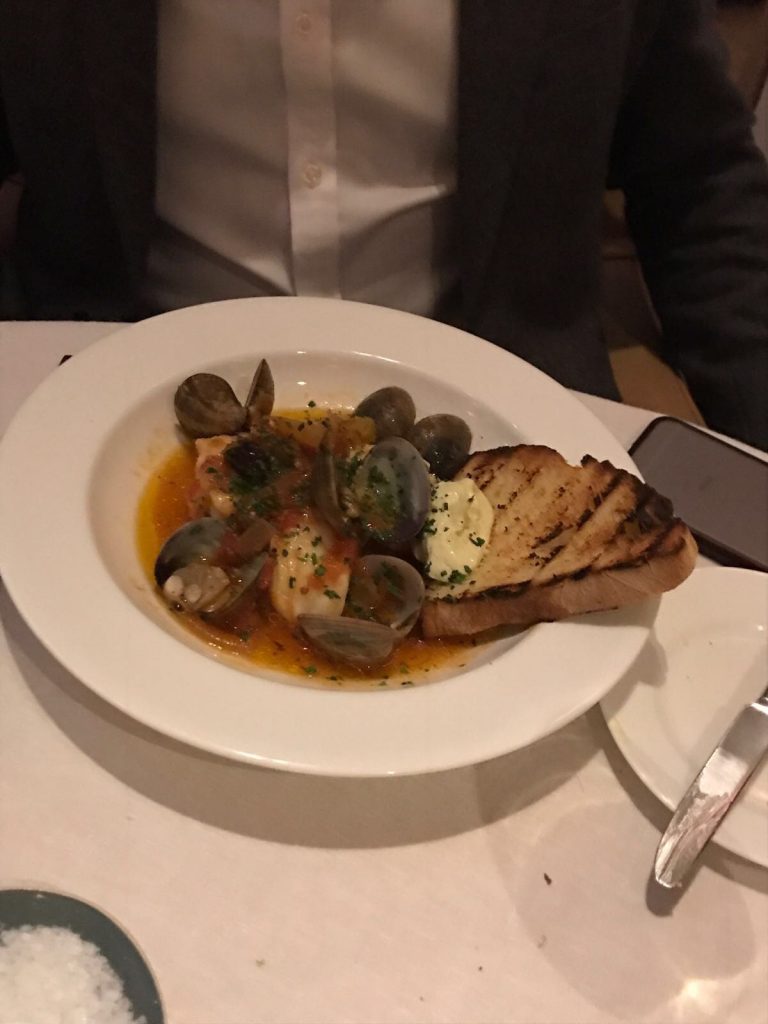 The sides were particularly lovely and my mains highlight. A salad of Fern Verrow Leaves and also a dish of Cabbage Sprouts with Chilli and Garlic butter. Who'd have thought I'd get excited by salads and healthy veg!
From the heathy to the naughty and indulgent!… to finish I went for the Bitter Chocolate Mousse with Ginger Caramel. Obviously as scrumptious as it sounds!
However the Almond Tart with Gariguette Strawberries and Vanilla Cream was the clear winner here! Simply Superb!
The Cheese selections didn't disappoint either.
A very enjoyable meal and night was had by all. For the foodie connoisseur it may have been a slight disappointment, not to mention TableGate, but for somewhere to take a special someone then look no further for a classy, beautiful, elegant evening and setting.
http://springrestaurant.co.uk/
Somerset House,
Lancaster Pl,
London
WC2R 1LA