The 10 Watches that Define the Stages of a Man's Life
These days one doesn't actually need a watch, with mobile phones becoming so dominant that they are actually taking over your wrist… Not for me may I add. However for some they still range from being a fashion accessory to a statement of one's life journey.
If you fall into the later category then at some point you may go through a phase of becoming watch obsessed. Perhaps even build a collection…. so that when you next meet up with 'the boys' for a Thursday Night Dinner' you take great pride in choosing which watch from your collection will suit your attire and destination.
1. The 18th Birthday. If you are lucky in life, and had great parents, then last year you may have got a car! So this year to celebrate your first step into manhood they buy you your first fine timepiece.
Tag Heuer Aquaracer (circa £1200)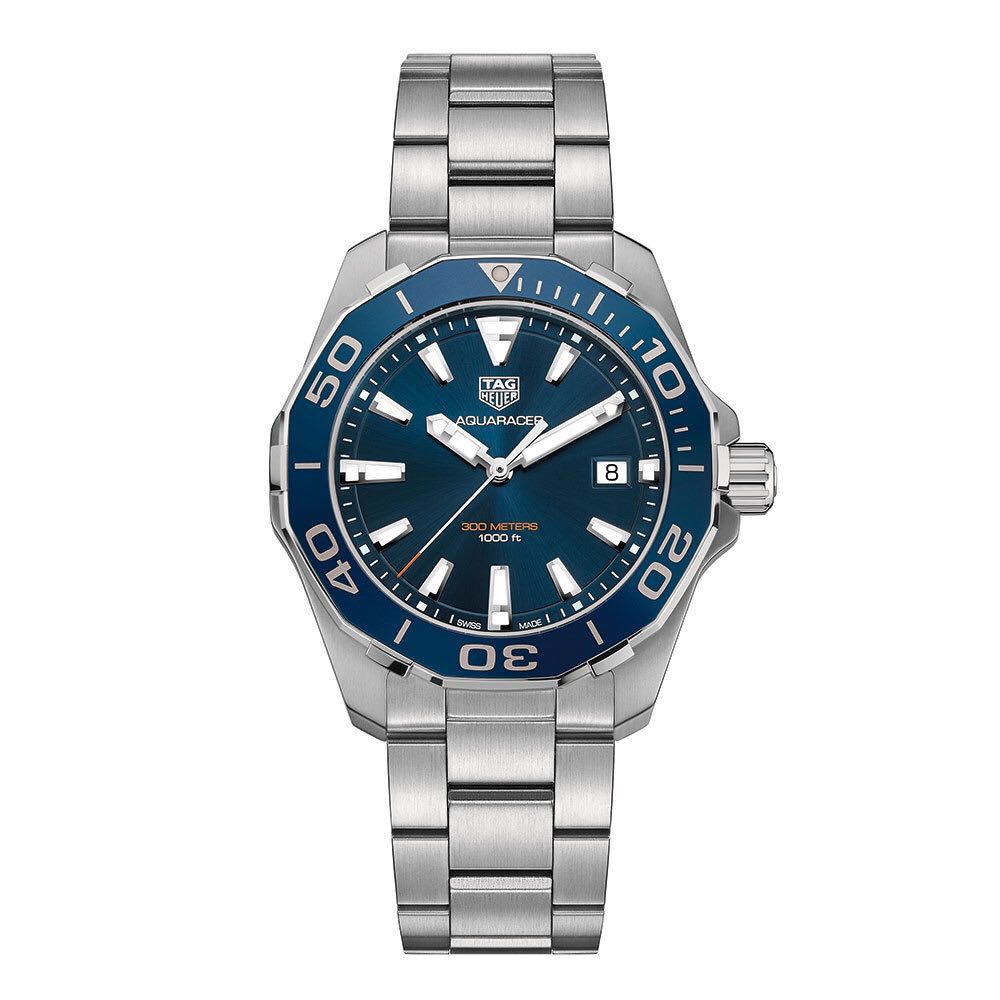 The first affordable fine Swiss watch that you come across. With great marketing campaigns, and available in most good shopping centres, you hope your parents take heed of the hints and clues you leave around the house in the weeks leading up to your birthday!
2. Completing Uni and getting first good job. Unfortunately these two stages in life don't seem to go hand in hand anymore. But you are at the beginning of your journey of making your mark on the world and you want to show it that you mean business.
Breitling Navitimer (2nd hand circa £2000)
Second hand?…. Well you've just finished uni, got a student debt…. If you can find a spare 2 grand then your doing damn well! What better way to make that mark than with a big bold 46mm watch with a complicated dial that you'll never even understand how to use. But hell it looks the part!
Just make sure when you meet the seller, with cash, from eBay, you take your mates with you, and you get where the seller works, so you can see him again if needed after you have had it authenticated…..
3. First big bonus. That genuine Breitling has served you proudly and influential people notice you and it in meetings. More importantly your boss has too and realised its time to reward you for the millions you are making him. How else to treat yourself when getting this bonus, assuming the student debt is paid off!, than to buy a plush watch for 'best'.
Panerai Luminor (circa £5000)
The entire bonus is blown on this 44mm Italian badboy. Often described as the 'prettiest' of all watches, this is the perfect watch to wear out to those fancy places on special occasions, knowing that someone that night is bound to remark on it. Your watch love affair has now officially taken off.
4. Engaged! Oh yes what a memorable day in a mans life. You are now officially *%#$ed and you have had to spend two months salary on a diamond for the privilege. Well what should happen now is the fiancé buys you a timepiece to celebrate, and to show that this is an equal partnership in your life ahead together….. And then you Wake Up!
Rolex Submariner (circa £5000-£9000 depending on how much she loves you!)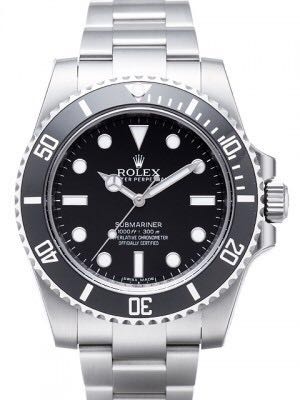 The better half knows you like watches and plays it safe. No collection is complete without a Rolex and the 40mm Submariner is the entry model. The good old Breitling can be retired and as you check your bank balance, noticing that several thousand pounds has been spent unknowingly in Watches of Switzerland, you consider putting it back on eBay! (Don't though!)
5. Hit 30 and decide to improve the collection. Work is good, marriage is good, Life Is Good. Everything's good. Let's shake it up and buy yourself a little something.
IWC Top Gun (circa £8000 + £2000 handbag!)
Yes it's a little more than you had wanted to spend, and yes you have to buy a Chanel handbag to pacify her as she just doesn't understand what Top Gun means to you, even after making her watch it and saying she'll enjoy the volleyball scene, but it's Top Gun! And with the badge and little red plane you can finally be Tom Cruise!
Ps IWC…. One of the quintessential Swiss watch brands!
Note for all:
At this point you hint at a luxury watch box for Christmas and take out insurance on them!
6. Approaching mid life crisis! It's coming! It's inevitable! But you still have time! (Pun intended!) What's cool? What are the Man United footballers wearing? I'm still young, cool and trendy aren't I?
Hublot Big Bang Jeans (circa £10000)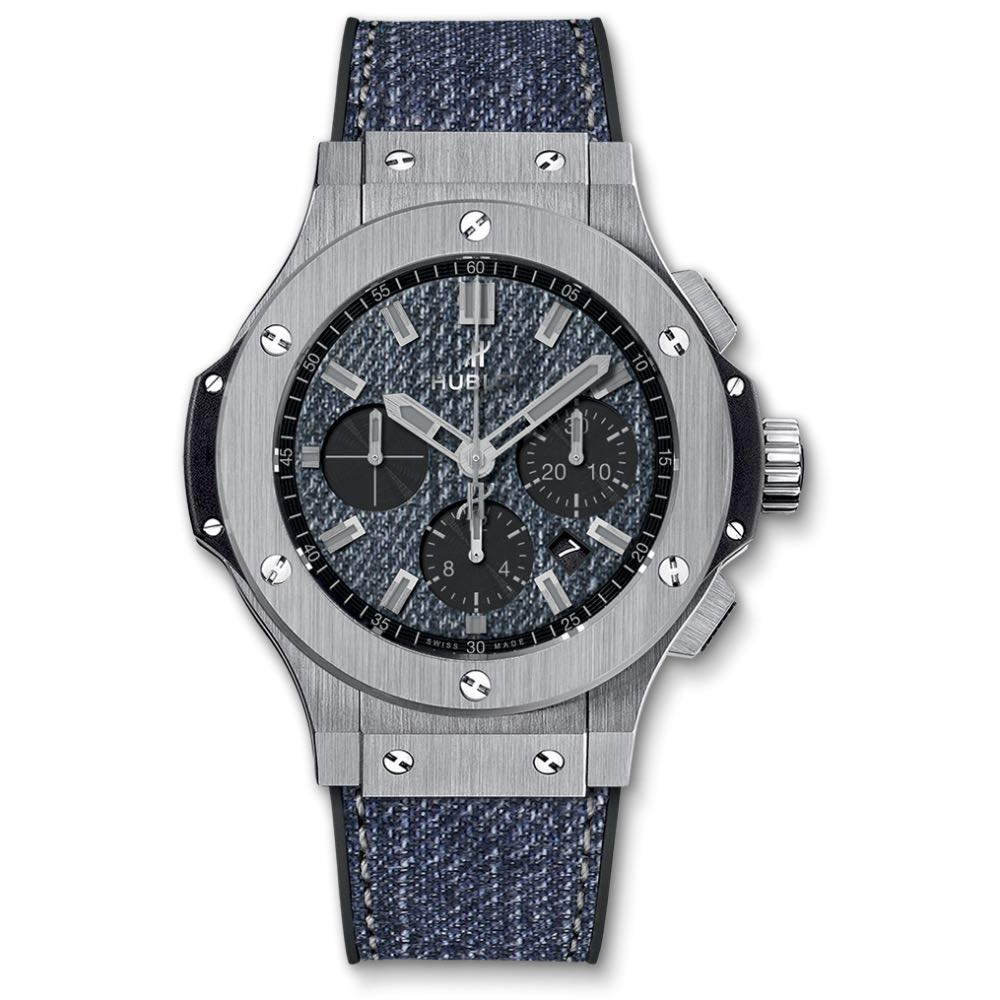 By far the 'coolest' brand in the world of fine Swiss watches, Hublot has a watch for ever occasion. From accessorising with jeans, celebrating sports people, teams and events (the Manchester United King Power) to pairing up with your 'Approaching Mid Life Crisis Car' (Hublot Ferrari) they have everything covered when you feel the need to splash the cash to buy back some youth! Ps if you've bought the matching Ferrari baseball cap and bomber jacket then skip step 8 as you've already reached it here!…….
7. Become a Director. You've made it! That boss, whose just bought his 2nd boat for his 4th wife in Lake Como, has recognised your talent and worth finally, and rewarded you with your dream position. Of course that warrants a self congratulatory present…..
Rolex Daytona Cosmograph (circa £10000 +++)
Firstly you need to explain to the Misses that her Sub is still you mr favourite one, but you have to buy your own Rolex. You say to her it's like a 'rite of passage'…. She stares blankly back at you….. You explain its similar to supporting a football team…. She leaves the room in disgust….. You smile knowing that you she won't bother quizzing you anymore about your forthcoming, life changing purchase!
8. The Mid-Life Crisis! It's happened and it's hitting home hard. Just don't grow a goatee or dye your hair!
Richard Mille Tourbillon Skull (circa don't ask – a tattoo would be cheaper)
Money can't buy time…. Well!…. You tell yourself 60 is the new 40 and you debate between a Hayabusa or a young mans watch for an older mans budget. In this article however the Mille, think Hublot but much more costly, won as it's already assumed that you've just bought a white convertible sports car!
9. Made your million (or five) The watch you buy when you are on a weekend away in Geneva, with the long suffering Mrs or a young Russian Blonde after the divorce, if as a result from stage 8, and as you pass another fine watch shop you think to yourself "When in Rome……"
Audemars Piguet Royal Oak (circa £20000 +++)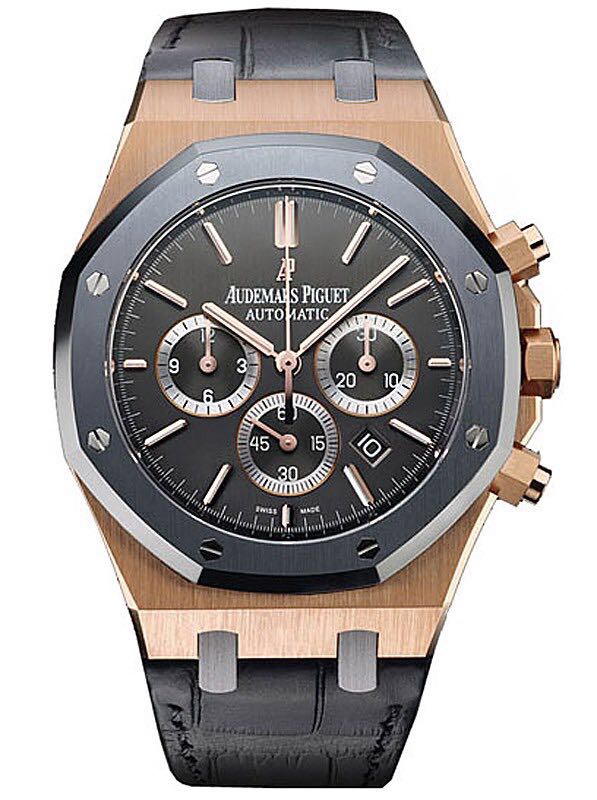 It's an unplanned purchase but you've got no one to answer to, nearly no one, and you are walking around Fine Timepiece Heaven. It could so easily have been a Chopard, Jaeger LeCoultre, Vacheron Constantin, Louis Moinet, Patek Philippe. All true Swiss prestigious works of art. It's bought. You smile smugly although it's short lived as the Chinese gentleman next to you buys one in every colour.
10. The watch you treat yourself too when you retire knowing it'll be passed down to your kids…… It'll let you know when I get there!…… However currently mine would be that Manchester United Hublot!